About Us
Precision developed industrial products at nominal rates can be easily found at
Fluid Power Engineers
. We are
Ahmedabad (Gujarat, India)
based
manufacturer
and
exporter
of
Hydraulic Pipe Clamp, Industrial Breather Plug, Aluminum Knob Type Oil Level Indicator, Tank Filler Breather, Tank Mounted Reusable Suction Strainer
and other industrial items. Our industrial offerings are leak proof, compactly designed, safe to use, corrosion resistant and highly durable. All the items exceed buyers expectations because they are designed and developed following international norms of quality. From built to design and performance, all the factors of our entire collection are appreciated by users. For hassle-free and timely production of industrial items, we rely on our smart workforce, which performs business operations in a perfect manner. We also leverage on our hi-end machines, which support us in shaping products right and meeting buyers expectations for urgent deliveries.
Our Infrastructure
We have become a trusted company in the world owing to our quality production of Tank Mounted Reusable Suction Strainer, Aluminum Knob Type Oil Level Indicator and other industrial products. For perfect fabrication of these products, we have built a modern facility in Ahmedabad, Gujarat (India). From research & development to production, quality testing and more, we have all necessary departments at our production house for maintaining quality standards of products. It is our robust facility of production that is helping us timely complete orders.
Research & Development
Upgradation of products, application of new processes and so much more is done by our expert R&D team. We have a specialized research and development department to conduct researches on products and processes. Production of better designs and cost-efficient products is the result of our experts focus on satisfying customers.
Why Us?
Adding value to customers investment is our aim which is why we are offering advanced products. We are respected in Indian and Foreign markets for the following:
Completing assigned projects on time
Charging reasonable prices for products
Making deliveries of products in a swift manner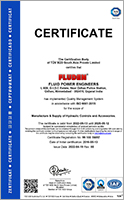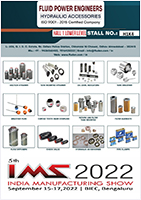 Read More